Axel C.
Brookhaven, New York
January 25, 2020
Morris L.
Brooklyn, NY
January 20, 2020
Kobe J.
Bronx, NY
January 15, 2020
Edison G.
Los Angeles, CA
January 07, 2020
Thank you for custom making me the Garland Eternity Band. It fits perfect and I love it.

Nellie K.
NY, NY
January 03, 2020
yesterday i gave my wife the diamond halo bracelet your made for me. i'm glad she loves it and excited about it. thank you Moishy for your help and guidance in the process. I will be back next year.

Matt. L.
Brooklyn, NY
December 26, 2019
Purchased a set of diamond ear rings from Moishy at MDC Diamonds. This is our third purchase from MDC Diamonds. They are beautiful, shipping was fast, and I stayed within the budget. I would not hesitate to make a 4th purchase.
Jon H
New Bern, NC
December 23, 2019
First, customer service is amazing! David and the production team is responsive and helpful. Second, I shopped around forever to try to find something low profile. We are thrilled with the quality.
Michelle S.

December 15, 2019
I got the diamond by yard necklace from my husband for my 30 year birthday. it's stunning, i keep getting amazing comments. thank you for making it perfect.
Christina D.
Rego Park, NY
December 11, 2019
I got these beautiful pair of Victoria earrings for my birthday from my husband and i love them, I wear them every day.
thank you MDC Diamonds team
Kristi, J
Philadelphia, PA
December 07, 2019
I am in love with my ring. We picked the perfect diamond and the perfect setting. My diamond is so sparkly and has the Ideal cut. My setting is unique vintagy and everyone loves the side stones.

It took 2 weeks to be delivered, however it was very much worth the wait because I got the best quality ring for our budget.
MDC Diamonds is hands down than other stores i visited.

was great meeting you David, and the ring beat our expectations.


NY, NY
December 05, 2019
thank you for making my five year wedding anniversary ring. everyone loves it. i appreciate your patience with me.
Yael B.
Baltimore, MD
December 04, 2019
Grace L.
Dayton, OH
December 03, 2019
Gabriela, Z
Philadelphia, PA
November 29, 2019
Chaya R.
Monsey, NY
November 25, 2019
Hi Moishy!

I received the ring and I absolutely love it! It's even nicer than the one I showed you! Thank you so so much!!
Erica K
Port Washington, NY
November 20, 2019
Juliana S.
Princeton, NJ
November 18, 2019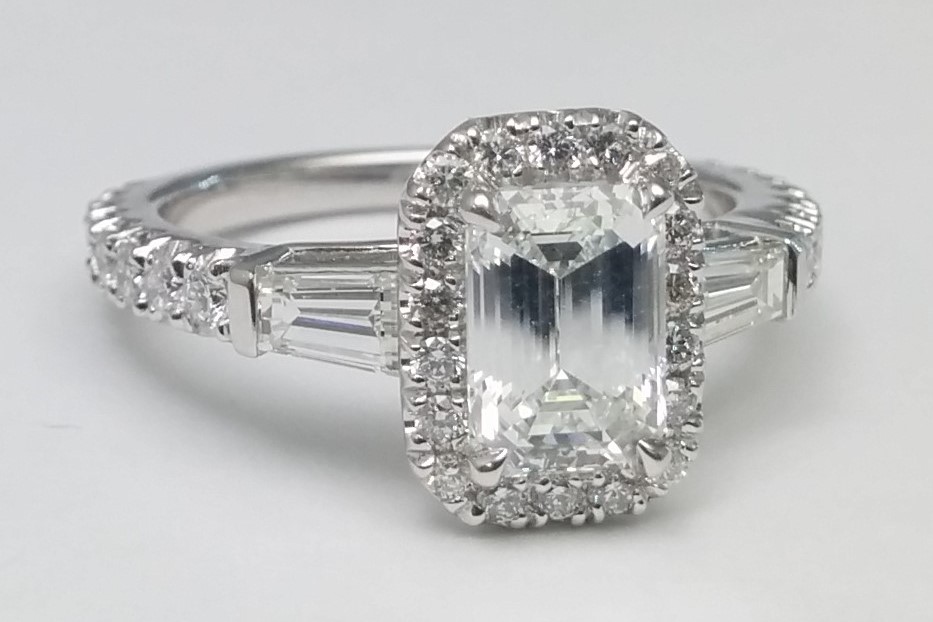 Nicole B.
East Rutherford, NJ
November 15, 2019
Bridget T.
Cleveland, OH
November 12, 2019
Marina G.
Brooklyn Heights, Brooklyn, NY
November 09, 2019
My fiancé loves the ring! I was a little skeptical buying a ring online. Worth it!! The ring was even better in person. The 1.2 carat round brilliant center diamond was perfect! Was scared it was going to be too big. Highly recommend MDC Diamonds NY
P.S. Thank you David
JJ D.
NY, NY
November 05, 2019
I have been a customer of MDC Diamonds for almost 5 years now, and they are truly the BEST in the business. Their diamonds are EXCELLENT in quality, and their customer service is PHENOMENAL. I cannot speak highly enough about them. Moishy is very kind and extremely responsive. I am a customer for life. Thank you MDC Diamonds.
Sebrina R
Pomfret, MD
November 04, 2019
I can not say enough great things about MDC. A few months ago, I lost my wedding ring and I was heart broken. I absolutely loved it and would never have had it upgraded or changed in any way. After searching for the exact same setting and not finding it, I settled for something close to it from another jeweler. When I received the ring, it just didn't wow me. It was beautiful, but it just wouldn't work for me. Again I was back online determined to find my original setting and then I found MDC. They had it! I called and spoke with Moishy, he was so pleasant and helpful. There was not a band to specifically match the setting of my engagement ring, but after discussing it with him, they could make one. I was just a bit worried about the deadline because my husband and I planned on renewing our vows in less than a month. He assured me that it could be done in time. Moishy was in constant contact with me during the process and always answered my questions about the progress in a very timely manner. I also spoke with Gladys on the phone, who was nothing but understanding and nice. I did get my ring in time for our vow renewal and they are breath taking! I love them. I highly recommend MDC!
Dena S
Seven Valleys, PA
October 29, 2019
Outstanding Service. Ring was beautiful and exactly as requested.
Robert V
Miami FL
October 29, 2019