August 08, 2023


July 17, 2023
I'm very happy I went with MDC Diamonds NYC for my wedding band! They had the perfect style that matched my fiancé's band aesthetically while also including some things I wanted out of my ring. Ordering was easy and the browser chat is quick and responsive to questions. Once I ordered, Moishy reached out by phone and was helpful and accommodating about customization and shipping. The ring looks great, the inscription turned out lovely, and it fits perfectly. MDC has my recommendation!
Tim Carlos

July 07, 2023


June 29, 2023
This company returned my call and answered all my questions. The business and process felt professional, safe and secure. I received my shipment fast and the finished product is beautiful!
Scott Pease

June 02, 2023


May 25, 2023


May 16, 2023
When I say WOW I MEAN IT!! EVERYTHING DOWN TO THE SERVICE TO THE PARTICIPATION TO THE OUTSTANDING COSTUMER SERVICE BY MOISHY!! I'm beyond grateful and appreciative. He made sure my ring was made exactly to my liking especially it being my wedding ring I'm beyond inlove how beautiful different and flawless it is authentic with a touch of fancy. I WILL BE SURE TO KEEP ORDERING FROM WONDERFUL MDC JEWERLY!! THANK YOU SO MUCH FOR MAKING MY AMAZING WEDDING RING SOMETHING TO ALWAYS TREASURE ??.
Amanda Lopez

May 11, 2023
"Moishy" when i hear this name it says customer service with a dash of "no matter what" not only was i and am satisfied with the ring that i had purchased but i will and would recommend MDC Diamonds to everybody. I will use her again and again for all my jewelry needs. Thank You again for the awesome super fantastic service
Angel Q
Lompoc CA
March 26, 2023


March 15, 2023
Brenda R.
Akron, OH
March 13, 2023
Abigail D.
Yorkshire, UK
March 12, 2023
Great experience working with Moishy at MDC Diamonds. Mushy was extremely helpful in listening to understand my needs which took him out of my view of him being a salesman. He found me a great diamond stone with the settings my wife loves! Awesome interaction with timely results. Prices were awesome. Now I have my preferred jeweler! Thank you Moishy! You're the best! Greatly appreciate the experience.
Randy C
Elkton, MD
February 13, 2023
The best quality, best service... Would never buy from anywhere else Thank you for your help and support for our special day
Christopher G
Miami, FL
February 12, 2023
I've purchased 3 pieces from David & MDC, totaling a few thousand $$$. The appraisals consistently come back 2-3x higher than the price. They are incredibly easy to work with, very quick in building custom pieces and their prices cannot be beat. I wholeheartedly recommend MDC to anyone looking for top-quality diamonds and beautiful jewelry...if you see something in a store or an ad, run it by them first...they can probably do it better and, quite possibly, less expensive. I realize that this review looks like it was written by David's mom, but i assure you, I am an every day internet shopper. I was happy to find MDC on ebay and I've stuck with them ever since.
Kenny F.
Edgwater, NJ
January 29, 2023
The experience with MDC diamonds has been nothing short of exceptional. I wanted a design that no one seemed be able to replicate for my anniversary upgrade. They not only had the setting I wanted but they also found me a bigger and better center stone within my budget. I could not be happier with the quality of the final product. David and Moishy were responsive and easy to work with and I appreciated the real time text communication. I am now a customer for life and will be referring friends and family.
Lindsy S
Walnut Creek, CA
January 24, 2023
I had my stone, a red zircon, set in their mount and the ring is absolutely stunning. Moishy kept me updated with the progress of the ring and answered all my questions. If you want a beautiful ring, this the place to go. You will not be disappointed.
Mavis S
Yorktown, TX
January 21, 2023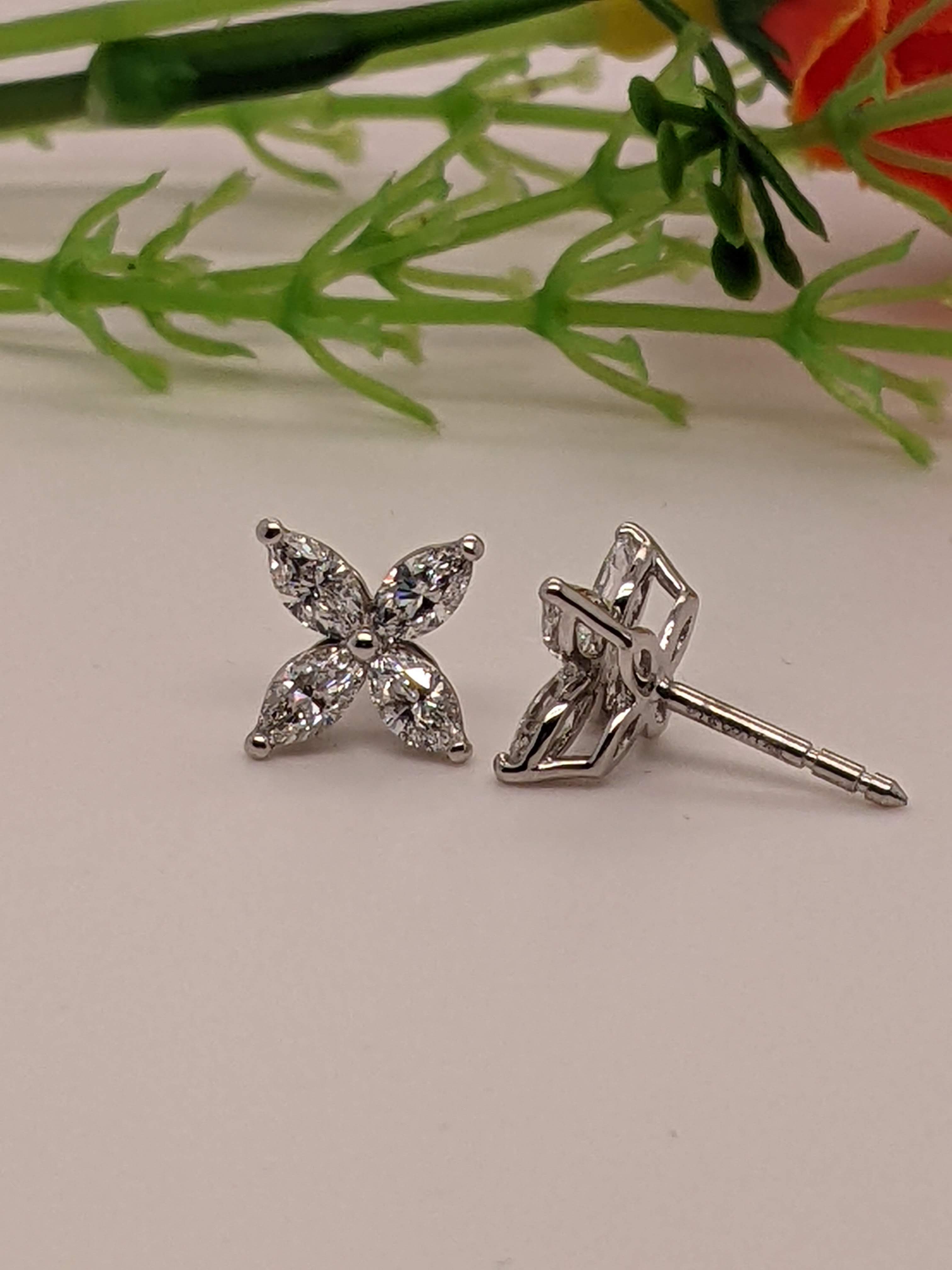 I was looking for a jeweler to make a replacement diamond earring to a lost one. It is a floral shape with four marquise diamonds and slightly tilted petals, so it is not that easy to do an exact match. Upon talking with a few local jeweler and searching online, I reached out to MDC diamonds based on their excellent reviews. Moishy is quick in responding and very helpful. After I sent back the earring to match, he kept giving me update on every step. They hold high standard of their work because the earring was completely remade after QA found a slight off of gap under the stones comparing to the original one, which caused a slight delay of the shipment but I completely understand. I was very happy to receive the earrings back, the replacement is very beautiful and they looks like an exact match. Thanks to Moishy and MDC diamonds!
Yang L
Sunnyvale, CA
January 19, 2023
Very Friendly service. Moishy helped at every step of the way and had excellent suggestions, and we were able to work in a certain range of what I was looking for. Thank you MDC!
C Young
Webb City, Missouri
December 29, 2022
Bought a custom engagement ring from MDC diamonds and could not be happier. Worked closely with Moishy who helped me start to finish- from picking out the perfect stone to designing the ring he was incredibly helpful and knowledgeable. He really knows his stuff. I was asking a ton of questions and he was very patient with me. He shipped the ring overnight with fedex and when I got the ring I was shocked by its beauty. I could not be happier. I found my new jeweler, I'll never buy jewelry anywhere else, 5/5 stars.
Jamieson B
Arlington Heights, IL
December 20, 2022
Always great quality, price and customer service.
Road Warrior

December 09, 2022
Amazing selection with right pricing. Would definitely recommend MDC Diamonds. Go check them out !
Chirag G
New York, NY
December 06, 2022
Best choice I could have made for my husband's wedding band it was perfect everything I expected and they kept me updated every step of the way even with the holidays mixed in between me ordering it the engraving was perfectly visible over all great service all the way around most definitely recommend although I'm from texas and there in new work the next day shipping they offer was the Cherry on top!!!
Elissa A
Fort Worth, TX
December 05, 2022
I had such a great experience buying my engagement ring from Moishy. He took the time and made sure I got exactly what I wanted. This custom made ring is every girl's dream. Thank you, I will definitely be a repeat customer!
Feigy M
Brooklyn, NY
November 23, 2022