Great experience working with Moishy at MDC Diamonds. Mushy was extremely helpful in listening to understand my needs which took him out of my view of him being a salesman. He found me a great diamond stone with the settings my wife loves! Awesome interaction with timely results. Prices were awesome. Now I have my preferred jeweler! Thank you Moishy! You're the best! Greatly appreciate the experience.
Randy C
Elkton, MD
February 13, 2023
The best quality, best service... Would never buy from anywhere else Thank you for your help and support for our special day
Christopher G
Miami, FL
February 12, 2023
I've purchased 3 pieces from David & MDC, totaling a few thousand $$$. The appraisals consistently come back 2-3x higher than the price. They are incredibly easy to work with, very quick in building custom pieces and their prices cannot be beat. I wholeheartedly recommend MDC to anyone looking for top-quality diamonds and beautiful jewelry...if you see something in a store or an ad, run it by them first...they can probably do it better and, quite possibly, less expensive. I realize that this review looks like it was written by David's mom, but i assure you, I am an every day internet shopper. I was happy to find MDC on ebay and I've stuck with them ever since.
Kenny F.
Edgwater, NJ
January 29, 2023
The experience with MDC diamonds has been nothing short of exceptional. I wanted a design that no one seemed be able to replicate for my anniversary upgrade. They not only had the setting I wanted but they also found me a bigger and better center stone within my budget. I could not be happier with the quality of the final product. David and Moishy were responsive and easy to work with and I appreciated the real time text communication. I am now a customer for life and will be referring friends and family.
Lindsy S
Walnut Creek, CA
January 24, 2023
I had my stone, a red zircon, set in their mount and the ring is absolutely stunning. Moishy kept me updated with the progress of the ring and answered all my questions. If you want a beautiful ring, this the place to go. You will not be disappointed.
Mavis S
Yorktown, TX
January 21, 2023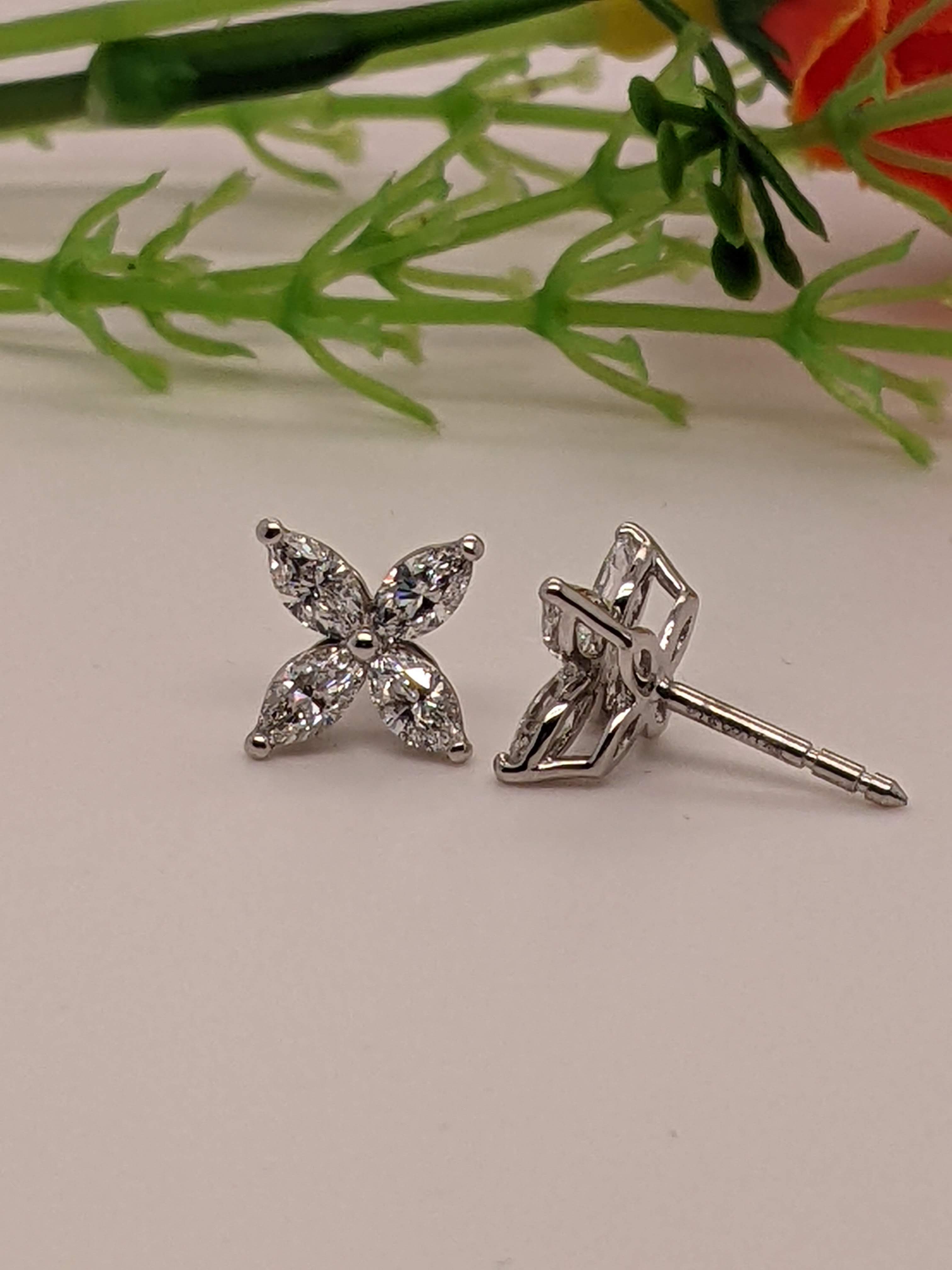 I was looking for a jeweler to make a replacement diamond earring to a lost one. It is a floral shape with four marquise diamonds and slightly tilted petals, so it is not that easy to do an exact match. Upon talking with a few local jeweler and searching online, I reached out to MDC diamonds based on their excellent reviews. Moishy is quick in responding and very helpful. After I sent back the earring to match, he kept giving me update on every step. They hold high standard of their work because the earring was completely remade after QA found a slight off of gap under the stones comparing to the original one, which caused a slight delay of the shipment but I completely understand. I was very happy to receive the earrings back, the replacement is very beautiful and they looks like an exact match. Thanks to Moishy and MDC diamonds!
Yang L
Sunnyvale, CA
January 19, 2023
Very Friendly service. Moishy helped at every step of the way and had excellent suggestions, and we were able to work in a certain range of what I was looking for. Thank you MDC!
C Young
Webb City, Missouri
December 29, 2022
Bought a custom engagement ring from MDC diamonds and could not be happier. Worked closely with Moishy who helped me start to finish- from picking out the perfect stone to designing the ring he was incredibly helpful and knowledgeable. He really knows his stuff. I was asking a ton of questions and he was very patient with me. He shipped the ring overnight with fedex and when I got the ring I was shocked by its beauty. I could not be happier. I found my new jeweler, I'll never buy jewelry anywhere else, 5/5 stars.
Jamieson B
Arlington Heights, IL
December 20, 2022
Always great quality, price and customer service.
Road Warrior

December 09, 2022
Amazing selection with right pricing. Would definitely recommend MDC Diamonds. Go check them out !
Chirag G
New York, NY
December 06, 2022
Best choice I could have made for my husband's wedding band it was perfect everything I expected and they kept me updated every step of the way even with the holidays mixed in between me ordering it the engraving was perfectly visible over all great service all the way around most definitely recommend although I'm from texas and there in new work the next day shipping they offer was the Cherry on top!!!
Elissa A
Fort Worth, TX
December 05, 2022
I had such a great experience buying my engagement ring from Moishy. He took the time and made sure I got exactly what I wanted. This custom made ring is every girl's dream. Thank you, I will definitely be a repeat customer!
Feigy M
Brooklyn, NY
November 23, 2022
Simple . Quality. Courteous. Quick. - Was a pleasure to communicate with Moishy.
Crystal H
Montgomery, AL
October 16, 2022
Fabulous all the way around! Moishy was quick to respond via email and I was able to get the most beautiful halo setting for my emerald cut diamond delivered to my home in Massachusetts. My local jeweler was in awe of how gorgeous my ring came out. Thank you again Moishy and team! I can not recommend MDC Diamonds NYC enough!
Susie K
Millis, MA
August 25, 2022
The buying experience was really great and made very simple. The ring was sized as requested and delivery was especially fast. I would not hesitate buying from you again and will recommend you whenever I have the opportunity.
Peter T
Lincoln City, OR
July 31, 2022
The selection was over the top. (so many options) I was looking for something that isn't in the norm for engagement rings and they had several options. Moishy was super helpful and great to work with and the turn around time was rather quick. Highly recommend.
Barton L
Indianapolis, IN
July 28, 2022
I cannot recommend MDC Diamonds more.

Purchasing an engagement ring is an intimidating experience. I expected an upsell, being drowned in options, and negotiation. I was wrong about it. David and Rosa helped my fiance and I settle on exactly what she wanted. They stayed within our budget and even helped us improve it: The diamond they helped us find wasn't the largest we could afford, but it was by far the best quality of those we saw. The difference is noticeable in any light and their help meant we could spend more on the rest of the setting. Rosa included us in the design process, helped us decide every detail of the ring, and had it manufactured and delivered quickly.

The experience was so pleasant we got our wedding bands from MDC as well. Again Rosa and David helped us winnow the many options into exactly what we wanted, staying within our budget the whole time. The result is three fully customized, beautiful rings. I couldn't ask for anything more.

Edit, 10 years later: I went back to MDC for a 10-year anniversary band. Again, the experience was excellent. MDC helped me design a beautiful ring at a great price and my spouse loved it. I cannot recommend them more. The whole purchasing experience at MDC is so far above my expectations for this kind of thing. Their jewelry is beautiful. They are thoughtful and helpful. I cannot recommend them enough.
Christopher T
Cedar Grove, NJ
July 05, 2022
Moishy was very responsive. He answered multiple questions and was very helpful. He expedited our order to make sure my ring arrived in time for a family event. I absolutely love my ring and my mom's stone looks perfect in it which makes it even more special.
Maureen Reilly

May 18, 2022
Wonderful experience! I was very nervous about doing anything online but Moishy kept me and my partner in the loop about our matching engagement rings throughout the entire process. I couldn't be happier about the ring and I cannot wait to propose with it. I can't post a photo yet because I don't want to ruin the surprise for my partner but it's perfect!
Ering WC
Charlotte, NC
May 16, 2022
Have worked with MDC & Moishy since 2015 for my wife's engagement ring, wedding band and most recently eternity band. Moishy has always made it easy and gone the extra mile!
Adrian B
Calgary Alberta, Canada
April 14, 2022
We have used MDC Diamonds NYC several times, first for my engagement ring, then the wedding band and another band to match and now my 15th anniversary ring! All the ring designs were custom made to my husband's specifications and created beautifully! The friendly service and constant communication is excellent!! We are very pleased with the results! Highly recommend ??
Deb S
Helper, UT
April 14, 2022
Great people and a great place. I received a better diamond and band from here! They customized it to my exact image of what I wanted. The clarity is great and overall amazing. Thank you
Teddy W
New Jersey
March 30, 2022
I have always been nervous about ordering something from the Internet. But I have to say, I have to say, I have had the very best experience experience that a person can possibly have. I ordered my fiance's engagement ring and I have got to say it is the most beautiful ring I have ever seen in my life. Thank you to the designers and Moshiy for making my dreams and hers come true.
Claudette P
Tampa, FL
March 22, 2022
I had purchased a ring before from MDC diamonds and as much as I loved it, it was lacking something extra, something personal. Moishy helped in redesigning it to make it even more meaningful than it already was to me. I was a bit skeptical because it was hard to express what I had in mind, but he along with his brilliant team redesigned it almost exactly to what I had envisioned. I also gave him and his team the added challenge of making my favorite costumed ring into a real one. I can honestly say both rings have far exceeded my expectations! Thank you so much! I Love it! I LOVE IT!! I LOOVEE IT!!!
Reeanna
Ronkonkoma, NY
March 18, 2022